When:
June 24, 2017 @ 8:30 pm – 11:30 pm
2017-06-24T20:30:00-09:00
2017-06-24T23:30:00-09:00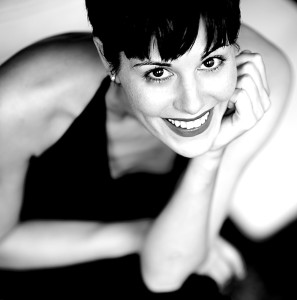 "She is, to me, the perfect balance of fragile beauty and a burning intensity that makes her and her music irresistible." – Don Thompson (Canadian Jazz Giant, Order of Canada)
"A lovely muse of music…a femme fatale from film noir…jazz improvisation at its best…that's Geneviève "Gigi" Marentette" - Don Franks (Actor, musician)

"This fresh new jazz singer puts as much originality into her covers of the newer repertoire as she does the standards from long ago. With the most minimal of backing, she makes all of this material exciting. " – Mark Rheaume, CBC Radio
"I plan my calendar around Geneviève's performances…You should too." - Jaymz Bee JAZZFM.91
Geneviève (Gigi) Marentette lived in Hong Kong for 8 years, then Europe and now has returned to home town of Toronto. In March 2015 she released a six-song EP produced by George Koller and titled after her nickname "Gigi". She was also featured in a duet with Hall of Fame vocalist David Clayton-Thomas on "Combo", his latest record of jazz standards. In October 2015 she began producing a community concert called Cover One Another, featuring Toronto's top artistes interpreting each others tunes. In one evening with Gigi you can expect to hear a mix of standards, modern interpretations, Brazilian, French and a bit of the Blues!
Genevieve Marentette – Vocals
George Koller – Bass
Mark Kieswetter – Piano
Primrose Samba at Lula Lounge