When:
April 21, 2017 @ 8:30 pm – 11:30 pm
2017-04-21T20:30:00-09:00
2017-04-21T23:30:00-09:00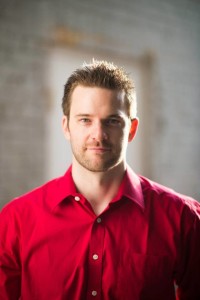 With out a doubt, the expression "something for everyone" applies to a Jason White Trio concert.  In its third incarnation, consisting of Jason White (piano), Paul VanDyk (bass), and Joe Ryan (drums), the trio has found an exciting, intuitive dynamic. They draw extensively on jazz, avant garde and progressive rock, minimalism, and even Friedrich Nietzsche to engage audiences on sometimes delicately cerebral, sometimes frenetically visceral romps across genres. In their music, there is something fans of almost any genre can ponder and pulsate over.Their originals defy convention, and their covers of The Bad Plus, Frank Zappa, and The Isley Brothers, to name a few, are truly inspired. What started fairly innocuously as a gigging outfit for hire has become a creative outlet and musical destination for Jason, Paul, and Joe.
Heading to a Jason White Trio show is like walking into a circus-laboratory-record store in a Beckett play. Absurdity, fluidity, nostalgia, profound amazement, and surreal aesthetic pleasure are all common reactions to even the same moment in their music. The trio's greatest appeal is that while what they do is unique, influentially broad, and eclectic, it is also so groovy, accessible, and entertaining. If you like The Bad Plus, Esbjörn Svensson Trio, Medeski Martin & Wood,  or even Emerson, Lake & Palmer, you shouldn't miss this show.
Jason White – Piano
Joe Ryan – Drums
Paul VanDyk – Bass