When:
April 22, 2017 @ 8:30 pm – 11:30 pm
2017-04-22T20:30:00-09:00
2017-04-22T23:30:00-09:00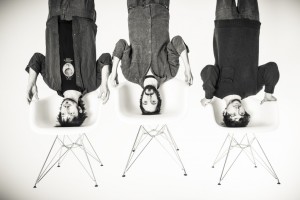 Kite has been establishing an alternative path for the modern jazz trio since it was formed by guitarist Eric Couture, drummer Eric Dew, and upright bassist Paul Van Dyk in Montreal in 2008. Five years of relentless rehearsing, composing, and touring have created a bold sound that often elicits comparisons to both 70s prog icons, "Gentle Giant" and to modern day alt-jazz giants, "The Bad Plus". Each member of Kite is a gripping presence on his instrument, but it's a determination to experiment in the face of jazz tradition and to put it all on the line for the band that makes Kite special.
Eric Coutue – Guitar
Eric Drew – Drums
Paul Van Dyk – Bass
Here is Kite Trio with "Tin Man"