When:
March 23, 2018 @ 8:30 pm – 11:30 pm
2018-03-23T20:30:00-09:00
2018-03-23T23:30:00-09:00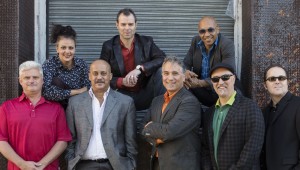 Award-winning trumpeter and composer David Buchbinder leads this Juno award-winning, 8-piece orchestra of top jazz and world musicians. David Buchbinder's Odessa/Havana is an exhilarating, unparalleled project of musical discovery: the creative cross-cultural collusion of Latin and Jewish klezmer musical styles. Originating in Toronto, the Canadian hub of cultural diversity, the group's sound is truly original. With delicately textured music and swinging, lyrical playing, Odessa/Havana radiates passion, and audiences can't resist the urge to dance.
Plug this into your browser for  a recent CBC interview with David…
David Buchbinder: Trumpet
Hilario Duran: Piano
Aleksander Gajic: Violin
John Johnson: Saxaphone, Clairinet
Justin Gray: Bass
Marito Marques: Drums
David Gray: Percussion
Maryem Tollar: Vocals
Odessa/Havana with "Cadiz"