When:
June 22, 2017 @ 8:30 pm – 11:30 pm
2017-06-22T20:30:00-09:00
2017-06-22T23:30:00-09:00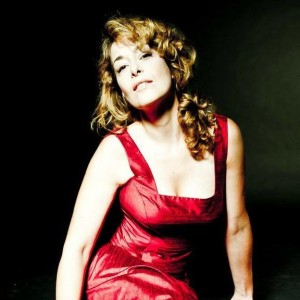 "You'll feel trapped in a sultry net, you won't even try to escape" – Paola de Simone, Huffington Post
laria PILAR Patassini is an Italian singer, lyricist and actress, born in Rome. She's a very versatile artist, her recitals blend Italian singer-songwriter tradition with jazz, folk, pop and theatrical elements. Her artistic and musical influences run from Mozart to Homer, Nina Simone, Caravaggio, Paolo Conte, Giacomo Puccini, Melody Gardot, Sigur Ros, Edith Piaf, Damien Rice, Lhasa de Sela…
So far she has released three albums: "L'amore è dove vivo" (2015), "Sartoria Italiana Fuori Catalogo" (2011), "Femminile Singolare" (2007) and many others recording featuring. She perform in Italy and abroad.
Since 2014 she's been joining forces with Canadian guitarist Michael Occhipinti and takes part as lead female vocalist in Muorica, new recording work  by Sicilian Jazz Project ensemble with whom she touring Canada in many prestigious venue like Koerner Hall (Toronto), Toronto Jazz Festival, Vancouver International Jazz Festival, The Cultch (Vancouver) Ottawa ChamberFest, , SaskJazz and The Bassement (Saskatoon) Edmonton Jazz Festival, The Jazz Room (Waterloo) and many others..
You may have heard Spanish/Italian singer- Pilar- the last time she played the Jazz Room with the Sicilian Jazz Project. One  of the world's great singers. Don't miss this.