When:
June 2, 2017 @ 8:30 pm – 11:30 pm
2017-06-02T20:30:00-09:00
2017-06-02T23:30:00-09:00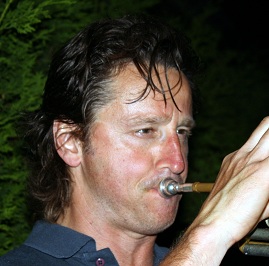 "…his solos and horn section work will drop your jaw" – The Soul Mission.
"Ray Podhornik has been "rated as one of the top three trumpet players in Canada" – BarbaraFulton.com
The Ray Podhornik Septet brings a Latin touch to what approaches a big band sound. A versatile and accomplished artist, Ray's high energy trumpet lead can take many turns from soul and blues to rock to swing.
Randall Coryell drums
Brian deWolfe guitar
Sean O'Connor sax
Ray Podhornik trumpet
Howie Southwood percussion
Andriy Tykhonov piano
Tyler Wagler bass
This ain't jazz, but check out Ray wailing with Shawn Kellerman at the Starlight……