When:
September 22, 2017 @ 8:30 pm – 11:30 pm
2017-09-22T20:30:00-09:00
2017-09-22T23:30:00-09:00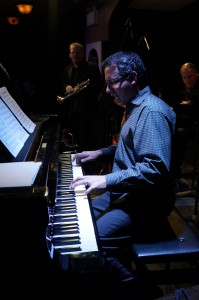 The Robert Fekete Quintet is a progressive jazz group that focuses on the love of life, relationships and music as an art form. The Quintet is a newly formed original composition project with some standard repertoire from the American song book. The group's goal is to bridge between the art form of Jazz music with some modern touches.
The band has changed its configuration to Piano, Bass, Drums, Saxophone, and Voice with what used to be all instrumental. The Quintet is an exciting, captivating sound adventure in mood swings and
improvisation.
Rob Fekete – Piano
Sal Roselli – Saxophone
Clarke Johnston -Bass
Dave O'Neill – Drums
Melissa DaCosta – Voice