When:
February 3, 2018 @ 8:30 pm – 11:30 pm
2018-02-03T20:30:00-10:00
2018-02-03T23:30:00-10:00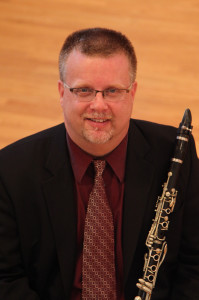 "ROSS WOOLDRIDGE IS THE BEST JAZZ CLARINETIST THAT CANADA HAS EVER PRODUCED…AMEN!" – Bernie Turcotte, Executive Director of the IAJE Canada (International Association of Jazz Educators)
Hamilton native ROSS WOOLDRIDGE (pianist, clarinetist, saxophonist, flutist, arranger, producer, composer, writer, copyist, teacher) currently leads the Tribute to Benny Goodman Sextet, the Ross Wooldridge Trio, and the Ross Wooldridge Quartet; co-leads (together with Eddie Graf) the 14-piece Swing Era big band – The Galaxy All-Star Orchestra and, together with trombonist Dan Douglas co-leads The Dixie Demons six-piece traditional jazz band.  Ross was a member of the late Jeff Healey"s Jazz Wizards and he performs regularly with Terra Hazelton. You may have heard Ross at the 2015 Waterloo Jazz Festival where he lead Alex Pangman's band in a terrific set of swing music.
This show presents small group swing at its' finest – Benny Goodman, leader of one of the most popular big bands of the swing era, delighted and thrilled audiences at his orchestra shows by featuring star musicians from the orchestra in small group settings like his trio, quartet and sextet.  Showcasing such jazz stars as Lionel Hampton on vibes, Teddy Wilson on piano and Gene Krupa on drums, the music was always dynamic and always swinging, with sensational interplay between the musicians.  Many fans and musicians feel that the Benny Goodman Sextet set the bar at the highest possible level for small group swing music.  Ross Wooldridge and his dazzling skills on the clarinet will sweep you back in time to this era with his wonderful tribute.
Although Alex Pangman grew up a couple of generations late to have sung with Teddy Wilson, the vibrant young vocalist is proud to be known as Canada's Sweetheart of Swing. With pipes aplenty, Juno nominee Pangman possesses the requisite taste, talent and the historical knowledge of an avid record collector to breathe new life into the sturdy standards of the classic jazz era.
A superb song stylist with growing compositional chops, the gifted Toronto scenemaker has built a loyal fanbase amongst jazz listeners and dancers alike through her critically acclaimed work with her stacked Alleycats in the studio, nightclubs and concert halls across Canada including three stellar showcases at the Montreal International Jazz Festival.
Danny McErlain on piano
Phil Disera on guitar
Michael Davidson on vibes
Lew Mele on bass
Glenn Anderson on drums
Alex Pangman on vocals